"Traversing the Interior" - University of Canberra Public Hospital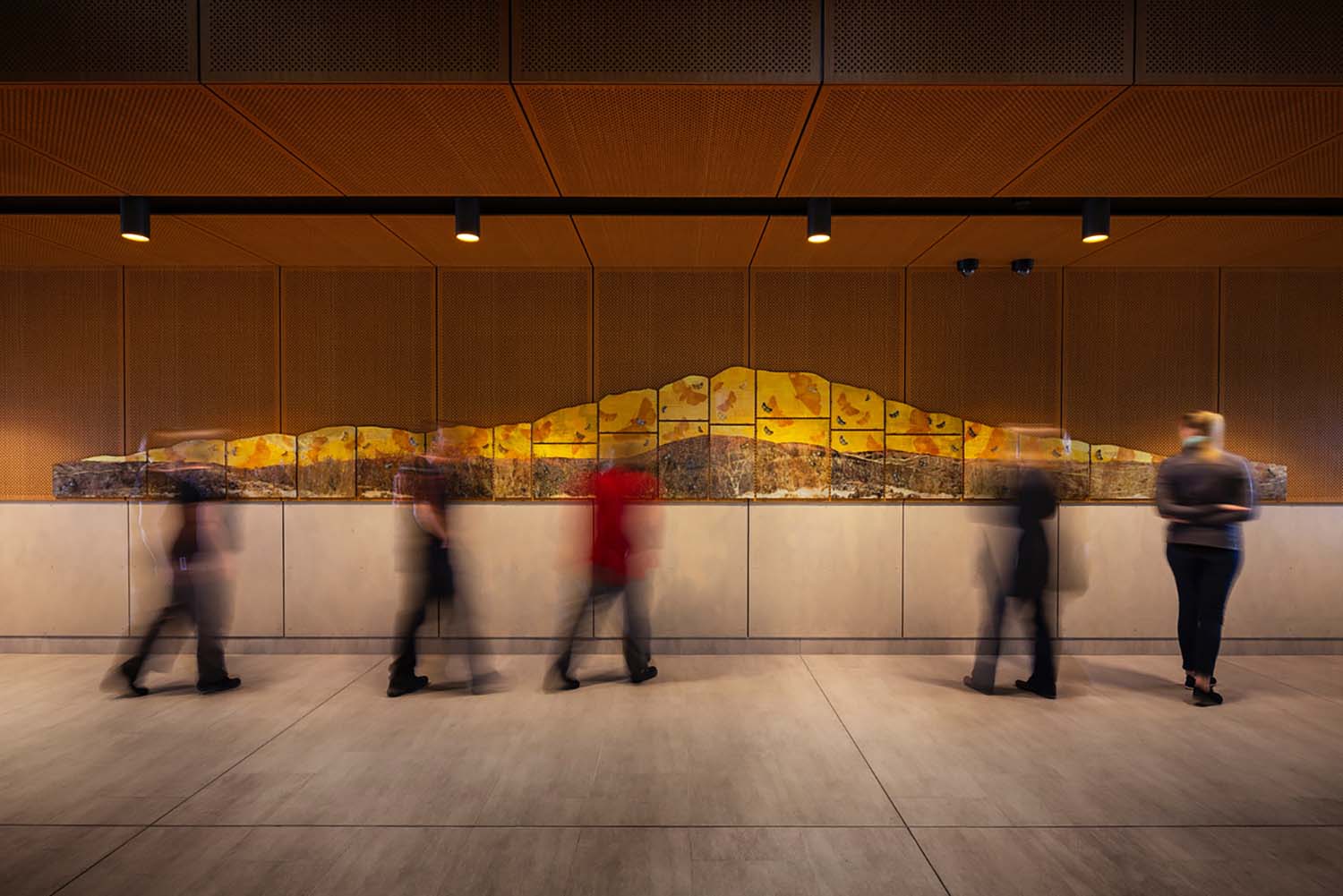 Traversing the Interior represents a journey into an inner landscape, a passage full of highs and lows but filled with beauty and joy.
Drawing upon the rich visual resource of the nearby Brindabella's, the artwork explores the local landscape combined with themes of journey, growth and arrival to a place of sanctuary.
For the past 5000 years the Bogong Moth - small intrepid voyagers, travel thousands of kilometers to find cool shelter in the Mountainous regions of the Brindabella's and neighboring Nadmadgi, Kosciuszko National parks. Their journey is filled with many dangers and difficulties yet it is a story of survival and overcoming the adversities that life can give us. This yearly migration ensures the Bogong Moths survival but it also provides the creatures of the mountains a food source rich in protein and vital part of their continued existence.
The flight of the moth becomes a symbol for endurance and survival against difficult odds. Their gentle patterns of flight will lead the viewers into the mountains interior, finally arriving and coming to roost at their mountainous sanctuary.
As the mountains ecosystems provide a variety of resources for the many different types of plants and animals that exist within, so will the University of Canberra Public Hospital for its patient's. UCPH will become a place where Canberran's of all backgrounds will receive rehabilitation from surgery, injury or mental health issues. It is vital to connect landscape with people, my intent is to create a multi layered artwork with the additional opportunity for community involvement.